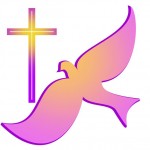 Lois Willis Litteral, 80, of Portsmouth, Ohio, passed away June 10, 2016, at Hillview Retirement Center in Portsmouth.
She was born in Vanceburg on June 21, 1935, to the late Leslie Howard Willis and Leona Jane Sartin. Lois was retired from Portsmouth Radiologists, Inc. where she was an X-Ray technician for 26 years and executive secretary to the radiologist for 22 years. She was a Kentucky Colonel.
Lois is survived by her husband, William "Bill" Litteral. They celebrated their  58 year anniversary on January 1, 2016.
For many years she had been active with the young people in her community. She served nine years as Camp Counselor in Lewis County school construction programs, four years as Den Mother for the Cub Scouts in Lewis County, two years as coach for the growing girl's softball team, three years as Mother Advisor for the Order Of Rainbow for girls in South Shore.
Lois was a member of the First Christian Church in South Shore and was most happy to be part of her Sunday School class (Berean Class).
Lois thoroughly enjoyed bowling and was a member of Portsmouth Women's Bowling Association, having served as vice president and on the board of directors for many years.
Lois loved to travel. She escorted tours for Automobile Club of Southern Ohio for 10 years, having traveled to all of the states as well as Mexico, Europe, Africa, South America, Israel and Egypt. Her greatest love was for the islands of Hawaii, having visited there 11 times.
Lois also was the past Deputy Grand Matron, Order of the Eastern Star In Kentucky, past Matron of Radiance Chapter in South Shore, and past counselor of Azalea Council, Daughters of America, South Shore.
Services will be at 11:00 a.m. Monday, June 13, 2016, at Roberson Funeral Home in South Shore with Brett Unger and Lynn Wellman officiating. Burial will follow in Lewis County Memory Gardens at Black Oak.
Friends may call from 6:00 p.m. until 8:00 p.m. Sunday, and from 9:00 a.m. until the hour of services Monday.
Radiance Chapter of Eastern Star of South Shore #427 service will be at 8:00 p.m. Sunday.
Online condolences can be left for the family at www.robersonfuneral.com.