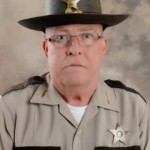 Joseph 'Mitch' Tolle, 68, of Vanceburg, passed away Wednesday, December 12, 2018 at the Southern Ohio Medical Center in Portsmouth after an extended illness.
Mitch served in the United States Air Force for 21 and a half years. He served as a Vehicle Operations Supervisor and was a Air Force Recruiter. Mitch was a Deputy Sheriff & Bailiff for the Lewis County Sheriffs' office for ten years. He also was a carpenter and electrician. Mitch was of the Christian faith. He was a Loyal husband, devoted father, and a loving grandfather.
Mitch is survived by his wife of 49 years, Robin Evans Tolle; one daughter, Misty Jo (David) Bishop of McDonough, Georgia; one son, Joseph (Christy) Tolle of Independence; three grandchildren, Savannah Bishop, James-Joseph Bishop, and Madison Tolle; one sister Eileen Messer of Mansfield, Ohio; his mother-in-law, Mickey Evans of Vanceburg, also many nieces and nephews who will mourn his passing.
In addition to his parents, he was preceded in death by two sisters, Barbara Burriss and Kathleen Stafford; three brothers, James Burriss, Donald Burriss, and Allen Burriss.
Services will be Sunday, December 16, 2018 at 2:00 p.m. at the Petersville Church of God with Brother Rusty Evans officiating.
Friends may visit Saturday, December 15, 2018 from 6:00 p.m until 8:00 pm at the Gaydos Funeral Home, 159 2nd  Street at Vanceburg.
Condolences may be sent to the family at http://www.gaydosfh.com