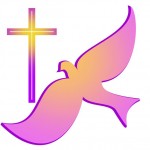 Jonathan Lee Johnson II, 33, of Vanceburg, passed  away Wednesday, November 30, 2016, at Hospice of Hope at Kenton Pointe in Maysville.
Jonathan was born in Portsmouth, Ohio, May 3, 1983, to Jonathan L. Johnson and Loretta G. Bloomfield of Vanceburg.
Jonathan was a computer technician. He loved playing sports and video games and was a third degree brown belt in karate. He received his associates degree in computer programming from Maysville Community and Technical College.
Jonathan was of the Christian Faith.
In addition to his parents, survivors include a brother, Kendall (Michelle) Bloomfield of Morehead; a niece, Baylor Bloomfield of Morehead; a nephew, Bram Bloomfield of Morehead; paternal grandparents, Jackie L. and Linda Johnson; and a step-grandparent, Terry Hendrickson.
He was preceded in death by his maternal grandparents, Tony and Evelyn Bloomfield.
Services will be at 11:00 a.m. Monday, December 5, 2016, at Gaydos Funeral Home in Vanceburg with Pastor Doug Shelton officiating. Burial will follow in Lewis County Memory Gardens at Black Oak.
Friends may call from 10:00 a.m. until the service hour Monday, December 5, 2016, at Gaydos Funeral Home, 159 Second Street in Vanceburg.
Condolences may be sent to the family at www.gaydosfh.com.