Jazz Austin Secrest, 23, of Raceland, a former Vanceburg resident, passed away Sunday July 9, 2017, at Lloyd.
He was born September 19, 1993, to Dane Secrest of Vanceburg and Kim Lee (Kelly) McIntosh of Raceland.
Jazz was a senior majoring in history at the University of Kentucky where he was on the dean's list. He loved to play basketball and was an avid UK Wildcat fan. Jazz loved music, playing video games, and golfing. People enjoyed his quiet comfort. Jazz loved his dog, Journey, and he enjoyed hanging out with his little brother Isaiah, whom he felt was a blessing. He also enjoyed spending time with his nieces and nephews.
In addition to his parents, Jazz is survived by two sisters, Tabbitha Secrest (Randy Holbrook) of Paintsville, and Kaylee Cooper of Lexington; one brother, Isaiah McIntosh of Raceland; maternal grandparents, David and Vickie Lee of Vanceburg; paternal grandmother, Betty Secrest of Vanceburg; and his nieces and nephews, Jayden, Kristi, Skylar, and Tristan. Many other family members also survive who will mourn his passing.
He was preceded in death by his paternal grandfather, Wayne "Zeke" Secrest; and his maternal great-grandmother, Edith Pierce Westfall, better known as 'Old Granny.'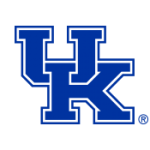 Services will be at 11:00 a.m. Thursday, July 13, 2017, at Gaydos Funeral Home with Pastor Tom Cox Jr. officiating. Burial will follow in Lewis County Memory Gardens at Black Oak.
Visitation will be from 5:00 p.m. until 8:00 p.m. Wednesday, July 12, 2017, and from 8:00 a.m. until the time of services Thursday at Gaydos Funeral Home, 159 Second Street in Vanceburg.
Pallbearers will be Dane Secrest, Randy Holbrook, Tabbitha Secrest, Isaiah McIntosh, Kelly McIntosh, Matt Lee, Ritchie Highland, and Chase Waddell.
Condolences may be sent at www.gaydosfh.com.