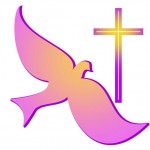 Janet L. McGlone, 78, of Vanceburg, passed away at her home Wednesday January 20, 2016, after a short illness. Her family was by her side.
Janet was born at Garrison on July 18, 1937, to the late Fred and Gladys Bruce Angel.
She had worked for US Shoe in Vanceburg for 36 years and was homemaker. Betty loved to shop and travel. She was a member of Holy Redeemer Catholic Church in Vanceburg and loved going to prayer group as well as visiting and traveling with the group.
Survivors include three daughters, Carla (Philip) Bentley of Villa Rica, Georgia, Pamela (Harvey) Hatfield of Maysville, and Teresa (Joseph) Dyer of Vanceburg; one son, Edward McGlone of Vanceburg; three sisters, Annalee Murphy and Violet Smith, both of Vanceburg, and Louise Clausing of Minford, Ohio; nine grandchildren, Joshua Kyle (Nikki) McGlone of Alexandria, Matthew Bentley, Michael Bentley and Hailey Bentley of Villa Rica, Georgia, Brittany and Sierra Hatfield of Maysville, and Chadrick (Chelsea) Dyer, Starla (Roger) Thoroughman and Atlanta Dyer, all of Vanceburg; and 11 great-grandchildren. Janet loved her children and adored her grandchildren.
She was very fond of her pets, Nicki, Tiger and Charlie.
Janet was preceded in death by her husband, Edward McGlone, on December 3, 1978; and three brothers, Fred Angel, Jess Cotton and Ben Cotton.
At Janets request there were no services or visitation.
Gaydos Funeral Home in Vanceburg was in charge of arrangements.
Condolences may be sent at www.gaydosfh.com.