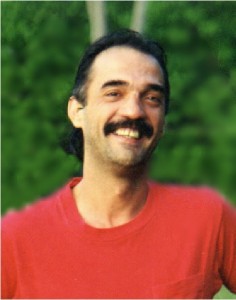 James Matthew McAdams, 55, of Ashland, passed away Wednesday evening, January 13, 2016, at King's Daughters Medical Center in Ashland.
He was born December 7, 1960, in Lewis County, a son of the late Edgar Ray McAdams and Kathryn Leona Tolle McAdams. James worked for Lapalma as a desk clerk and enjoyed traveling, cleaning, cooking, and spending time with his family and friends.
James is survived by his significant other, Caesar Rodriguez; one daughter, Rachael McAdams of Vanceburg; five sisters, Pauletta Logan of Hillsdale, Michigan, RaeAnn Howard of Waverly, Ohio, Sherry Burton and Regina Carroll, both of Greenup, and Twylla James of Nashville, Tennessee; and three brothers, Lanny McAdams of Tollesboro, Anthony McAdams of Flemingsburg, and his twin, John Mark McAdams of Iron River, Michigan. He also leaves many other family members and friends who will sadly miss him.
In addition to his parents, he was preceded in death by two brothers, Timothy McAdams and Daniel McAdams.
Services were held at 1:00 p.m. Saturday, January 16, 2016, at Slate Hollow Pentecostal Church in Vanceburg. Burial was in Slate Point Cemetery in Vanceburg.
Family and friends served as pallbearers.
Dickerson Funeral Home in Vanceburg cared for all arrangements for Mr. James Matthew McAdams.
Condolences may be sent to the family at www.globefc.com.