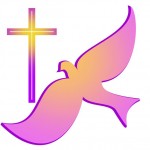 James Clark, 51, of Garrison, passed away Wednesday afternoon, March 23, 2016, at his residence.
He was born June 26, 1964, in Lewis County, a son of the late Monroe Sephus and Cardella Francis Bloomfield Clark.
A graveside service was held Friday, March 25, 2016, in Spy Run Cemetery at Garrison with Bro. Jeff Madden officiating.
Globe Family Funeral Chapel in Garrison cared for all arrangements.
Condolences may be sent at www.globefc.com.