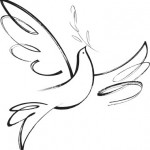 Eula Irene Pack, 84, of South Portsmouth, went to be with the Lord Thursday, May 9, 2019, at her home in South Portsmouth.
Irene was born Febuary 28, 1935, a daughter of the late Hiram Wadkins and Sarah Davis Wadkins.
Survivors include three sons, Ira Woodrow Pack of Kingsport, Tennessee, Kenneth (Betty) Dyer of Firebrick, and Tom (Linda) Dyer of South Portsmouth; one daughter, Susie (Jim) Lindeman; one sister, Faye (Larry) Eldridge of Flemingsburg; and many grandchildren, great-grandchildren, nieces, nephews and friends.
Along with her parents, she was preceded in death by her husband, William Lawrance Pack; two sons, Edward Dyer and Steven Dyer; two daughters, Evelyn Louise Pack and Lena Faye Cremeans; five brothers, Woodrow Wadkins, Ben Wadkins, Tom Wadkins, Alva Wadkins and Woots Wadkins; and three sisters, Mary Worthington, Ariebel Dyer and Beulah Cassidy.
Services will be at 2:00 p.m. Sunday, May 12, 2019, at Crockett L. Reed Funeral Home in South Shore with Pastor Raymond Lewis officiating.
Burial will follow in Collier Memorial Gardens at South Portsmouth.
Visitation will be from 6:00 p.m. until 8:00 p.m. Saturday, May 11, 2019, and one hour before services Sunday at the funeral home.