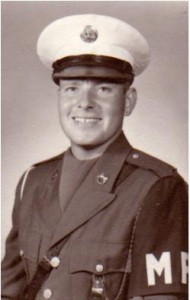 Glenn Hockley, 72, of Grayson and formerly of Camp Dix, passed away Friday morning, January 15, 2016, at his home.
He was born May 24, 1943, in Carter County, a son of the late Claude and Elizabeth Colley Hockley.
Glenn was a Christian, boilermaker and life long farmer. He enjoyed traveling, going to antique tractor shows, loafing at Roe Grocery, and going out to eat.
He was preceded in death by his first wife, Wilma Riley Hockley.
Glenn is survived by his second wife, Darlene Kitchen Littleton Hockley; one brother and sister-in-law, Frank and Carol Hockley of Argillite; and several nieces, nephews, other family members, and neighbors who will sadly miss him.
Services were Wednesday, January 20, 2016, at Globe Family Funeral Chapel at Camp Dix with Bro. Ricky Buckner and Bro. Russell Bud Burnett officiating. Burial was in Morgan Cemetery at Head of Grassy with full military honors accorded by Olive Hill American Legion Post 138.
John Lott, Brad Lott, Steve Kibbey, Matthew Kibbey, Kevin Hockley and Brian Taulbee served as pallbearers. Teddy Horsley and David Blankenship served as honorary pallbearers.
Condolences may be sent at www.globefc.com.