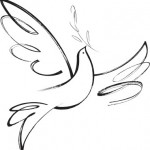 Fred Reynolds, 75, of Olive Hill, entered into rest Tuesday morning, December 24, 2019, at the home of his daughter.
He was born in Carter County, a son of the late Charles Prentice Reynolds and Nellie Henderson Reynolds.
Fred was of the Christian faith and worked as a pipefitter for Local Union #521 in Huntington, West Virginia.
Survivors include one son, Charles Leslie "Chuck" Reynolds of Olive Hill; one daughter, Carolyn Sue Callihan of Olive Hill; ; seven grandchildren; and four great-grandchildren.
He was preceded in death by his wife, Helen Erwin Reynolds.
Services for Fred Reynolds will be at 11 a.m. Saturday at Globe Funeral Chapel in Olive Hill with Brother Darrell Garvin and Brother Joe Ruley officiating.
Interment will follow in Garvin Ridge Cemetery.
Friends may visit from 5 p.m. to 9 p.m. THIS EVENING (Friday) and after 9 a.m. on Saturday at Globe Funeral Chapel at Olive Hill.
Condolences may be sent to the family at http://www.globefc.com.