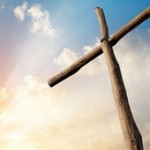 Mr. Frank McCoy, 88, of Olive Hill, passed away Tuesday, February 26, 2019, at his home.
He was born July 3, 1930 in Greenup County, Kentucky, a son of the late Mike Stanton and Mae Conlin McCoy.
Frank proudly served his country in the United States Army for 20 years. He loved horses, fishing, gardening, boxing, and spending time with his family.
Frank is survived by his wife of 29 years, Vada Lou Carpenter McCoy; two sons, Herbie (Theresa) Jones, and B.J. (Barb) Jones , of Olive Hill; two daughters, Michelle McCoy and Linda (Bryon) Owens, of Olive Hill; 11 grandchildren and 15 great grandchildren. He also leaves many other family members and friends who will sadly miss him.
In addition to his parents, he was preceded in death by three brothers; Mike McCoy, Pat McCoy, and Jim McCoy, three sisters; Helen Lemon, Catherine McCoy, and Lois Doty.
Services will be at 1:00 p.m. Sunday, March 3, 2019, at Globe Funeral Chapel in Olive Hill with Brother Rick Crank officiating.  Burial will follow in the Manning Cemetery in Olive Hill.
Friends may visit from 6:00 p.m. to 8:00 p.m. Saturday, March 2, 2019, and after 10:00 a.m. Sunday at Globe Funeral Chapel, 17277 West Highway US 60, Olive Hill, Kentucky 41164.
Family and friends will serve as pallbearers.
Condolences may be sent to the family at http://www.globefc.com.