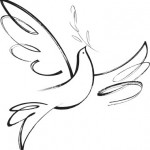 Donna Faye Fultz, 67, of Vanceburg, passed away unexpectedly Sunday, August 26, 2018, at her home.
Donna was born at Bucyrus, Ohio, April 12, 1951, to the late Clifford and Margaret Jane Stander Gilliam.
She was a nursing assistant at Alter Care in Bucyrus and was employed at Golden Living Center in Vanceburg.
She loved playing games and cards with family and friends, and was very fond of dogs.
Survivors include a daughter, Heather Gilliam and her companion, Mike Billman, of Bucyrus, Ohio; two sons, Thomas A. Fultz of Vanceburg, and Matthew Shawn (Angela) Fultz of Boiling Springs, South Carolina; three grandchildren, Brittany Howard, Blake Billman, and Matthew Fultz; one great-granddaughter, Aubrie Adkins; and five sisters, Joyce Westfall of Oberlin, Ohio, Anna Brown and Patty Dunnigan, both of Vanceburg, Eva Lewis of Middletown, Ohio, and Christine Hornback of Douglasville, Georgia.
Services for Donna Fultz will be at 11:00 a.m. Thursday, August 30, 2018, at Gaydos Funeral Home in Vanceburg with Pastor Adam Dunigan officiating. Burial will be in Morgan Cemetery at Head of Grassy.
Visitation will be from 5:00 p.m. until 8:00 p.m. Wednesday and from 8:00 a.m. until the hour of services Thursday at the funeral home.
Pallbearers will be Matthew Shawn Fultz, Matthew Fultz, Thomas Fultz, Mike Billman, Blake Billman and Roger Kelly.
Condolences may be sent at www.gaydosfh.com.