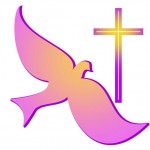 Bennie Harold Mineer, 83, of South Shore, peacefully passed away at his home on Monday, August 8, 2016.
He was the son of Cecil Mineer and Nellie (Sparks) Mineer Logan of Squire, West Virginia. He served in the US Army, Fort Belfore, Virginia, during the Korean War as a Special Clerk of Engineering. He had a degree from the National Radio Institute and worked in radio and television services in Washington DC. He was retired from N&W Railroad.
He played music and served in various positions at his church throughout his lifetime. He had worked as a TV repairman, radio DJ, and was a microwave technician for N&W Railroad.
Survivors include his wife of 63 years, Nancy L. (Smith) Mineer; his children, Frances Cooper of Kettering, Ohio, Donna and Bill Turner of South Shore, John Mineer of South Shore, and Jim Mineer of Columbus, Ohio; several grandchildren; and several great-grandchildren.
Bennie was preceded in death by a daughter, Dorothy Jean Mineer in 1964; and son, James Allen Mineer in 1965.
Services will be at 1:00 p.m. Thursday, August 11, 2016, at Roberson Funeral Home in South Shore. Burial will follow in Tollesboro Cemetery.
Friends may call at the funeral home between 11:00 a.m. and the hour of services on Thursday.
Military graveside rites will be accorded by Monte Lewis Stamm VFW Post 5438 of Vanceburg.
Online condolences may be sent at www.robersonfuneral.com.