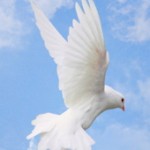 Arthur "Big Boy" Applegate, 83, of Vanceburg, passed away Wednesday, January 16, 2019, at Kenton Pointe Hospice Center in Maysville.
He was born September 25, 1935, a son of the late Carl and Blanche Wallingford Applegate.
Arthur received his Bachelors' degree from Morehead State University in 1971 and was a retired educator for the Lewis County School System.
Arthur is survived by many siblings and relatives.
A private graveside service will be held at a later date for Arthur "Big Boy" Applegate.
Gaydos Funeral Home is in charge of arrangements.
Condolences may be sent at http://www.gaydosfh.com.