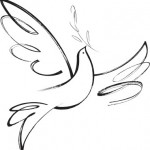 William Ray "Bill" Osborne, age 68, of Portsmouth, Ohio, passed away Saturday, January 11, 2020, at the Southern Ohio Medical Center in Portsmouth, Ohio.
He was born February 21, 1951, in Portsmouth, Ohio, a son of the late Ireland and Fern Stone Osborne.
Bill was a retired auto mechanic and enjoyed spending time with his family, especially his grandchildren.
Bill is survived by three daughters, Tina Osborne of Lincoln Park, Michigan, Stephanie Osborn Donovan of Fowlerville, Michigan, and Rhonda Fraley of Garrison; one brother, Thomas Osborne of Lincoln Park, Michigan; two sisters, Thelma Nickell and Margaret Maiflend, both of Wood Haven Michigan; six grandchildren; and seven great-grandchildren. He leaves many other family members and friends who will sadly mourn his passing.
In addition to his parents, he was preceded in death by one grandson, Brett Osborne; four brothers, John Osborne, Earl Osborne, Carl Osborne and Roy Osborne; and one sister, Barbara Washelleweks.
A memorial service will be held at a later date.
Globe Family Funeral Chapel in Garrison is caring for arrangements.