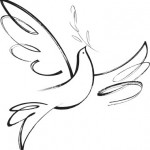 William C. Lanfear Jr., 82, passed away Sunday, November 1, 2020.
He was preceded in death by his first wife of 35 years, Judy Lanfear. Together they have six surviving children: Jeff, Jerry, Bill, Susie, Dawn, and Cheryl.
Mr. Lanfear, lovingly known as Bill, was also married to Patricia Lanfear for 15 years and Margaret Lanfear for three years. William used to tell his friends he was married for over 50 years to three wonderful women.
After he was widowed for the third time he came to Kentucky to be close to his youngest daughter. William was a supervisor in Engineering for 37 years and loved volunteering at New Beginnings Church in Grayson, attending AA meetings, and hanging out at the Senior Center in Grayson where he met a very special friend named Norma.
A memorial service will be held at a later date.
Dickerson Funeral Home in Vanceburg is caring for all arrangements.