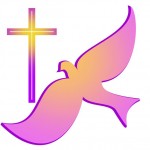 William Jordan Jr., 70, of Quincy, passed away Saturday, July 9, 2016, in Flemingsburg.
He was born August 8, 1945, in Portsmouth, Ohio, a son of the late William Jordan and Polly Traylor Jordan.
In addition to his parents, he was preceded in death by his wife, Barbara Jordan, on June 4, 2015; a son, Tony Jordan; five sisters, Martha Chushard, Inez Jordan, Katherine Meadows, Brenda Surger and Ilene Jordan; and two brothers, Willard Jordan and Dennis Jordan.
Survivors include two sons, Billy Jordan and Thomas Jordan, both of Quincy; a daughter, Cheryl McGraw of Jasper Georgia; a stepson and stepdaughter, Timothy Kiser of Missouri and Tammy Kiser of Louisiana; one brother, Cecil Jordan of Bucyrus, Ohio; two sisters, Betty Lou Flinders of Bucyrus, Ohio, and Madge Hammond of Flatwoods; seven grandchildren, Corey Jordan, Steven McGraw, Cheyenne McGraw, Courtney Kiser, Charles Mosley, Justin Jordan and Kennedy Chushard; and nine great-grandchildren.
Services will be at 1:00 p.m. Tuesday, July 12, 2016, at Roberson Funeral Home in South Shore with Rev. Norman Potter officiating. Burial will follow in Crystal Dawn Cemetery at Quincy.
Friends may call from 10:00 a.m. until the hour of services Tuesday at the funeral home.
Condolences may be sent at www.robersonfuneral.com.