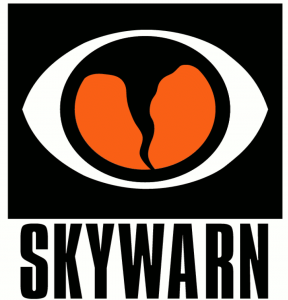 Do you know the difference between a funnel cloud and a tornado?
A weather spotter training class will be this afternoon (Tuesday, April16, 2019) at Lewis County High School in Vanceburg. The class will begin at 3:00 p.m. in the school's library.
Lewis County Emergency Management Director George Sparks says the class is free and open to the public.
The class will last about two hours and will be led by a National Weather Service meteorologist from the Wilmington, Ohio, office.
The meteorologist will discuss techniques and safety for severe weather spotting.
Volunteers and school personnel are invited to attend the training class.
Sparks also urges volunteer firefighters and other first responders to attend and says the class will be beneficial to anyone interested in spotting potential severe weather for their area.
The program will include:
• Basics of thunderstorm development.
• Fundamentals of storm structure.
• Identifying potential severe weather features.
• Information to report for public safety.
• How to report information.
• Basic severe weather safety.
"The training will provide essential information for all types of weather hazards," Sparks said, "Primarily we are preparing for how Lewis County can prepare for and respond to severe weather for individual and public safety."
Once you attend a class, you are an officially trained spotter and can report severe weather to your NWS office.
There is no cost and you do not need to be a resident of Lewis County in order to attend.
For more information, call Sparks at 606-796-3464.