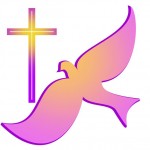 Alvin Wayne Lawson, 71, of Vanceburg, passed away Friday, December 30, 2016, at Ohio State University Wexner Medical Center in Columbus, Ohio.
Wayne was born in Lewis County April 8, 1945, to the late Ollie and Iva Manley Lawson. He was a custodian at the Lewis County Courthouse, enjoyed traveling, yard sales, and was a avid UK fan. He was also a member of Slate Hollow Church of the First Born.
Survivors include two sisters, Opal (Gary) Lewis of Vanceburg and Loretta (Wayne) McCann of Woodburn, Indiana; and several nieces and nephews.
In addition to his parents, Wayne was preceded in death by three brothers, Tom Lawson, Virgil Lawson, and Jerry "Specs" Lawson; and two sisters, Wilma McCane and Lucille Skidmore.
Services will be at 1:00 p.m. Tuesday, January 3, 2017, at Gaydos Funeral Home in Vanceburg with Bro. Roger Conley officiating. Burial will follow in Muses Chapel Cemetery.
Friends may call from 11:00 a.m. until the service hour on Tuesday at Gaydos Funeral Home, 159 Second Street in Vanceburg.
Condolences may be sent at www.gaydosfh.com.