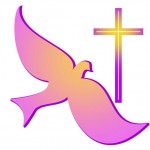 Violet E. Smith, 88, of Vanceburg, went to be with her Lord and Savior Monday, June 11, 2018, with her family by her side. Her passing, after an extended illness, was at Southern Ohio Medical Hospice Center in Portsmouth, Ohio.
Violet was born at Garrison February 11, 1930, to the late Fred and Gladys Bruce Angel.
She owned and operated Smiths' Bargain Store and was a member of Clarksburg Christian Church.
Violet enjoyed giving gifts and taking walks, stopping to visit with her neighbors. She loved cooking and raising a garden. Violet especially enjoyed reading the Bible and Christian literature. She loved talking with her special friend, Mae Lykins, and spending time with Hayden and Kinzlee.
Survivors include a daughter, Toni (Kenneth) Blankenship of Portsmouth, Ohio; a son, Harold (Judy) Smith Jr. of Vanceburg; two sisters, Anna Lee Murphy of Portsmouth, Ohio and Louise Clausing of Rubyville, Ohio; four grandchildren, Devin Smith of Vanceburg, Jimmy Tipton, Jason Tipton, and Lee Tipton, all of Ladson, South Carolina; a son-in-law Jim Tipton Sr. of Ladson, South Carolina; and 11 great-grandchildren.
In addition to her parents, she was preceded in death by her husband of 31 years, Harold Smith Sr.; a daughter, Linda Sue Smith Tipton; a sister, Janet McGlone; a brother, Fred Angel; and two half-brothers, Ben Cotton and Jess Cotton.
At the request of the family, there will be no service or visitation.
Burial will be at the convenience of the family.
Gaydos Funeral Home in Vanceburg is in charge of arrangements.
Condolences may be sent at www.gaydosfh.com.