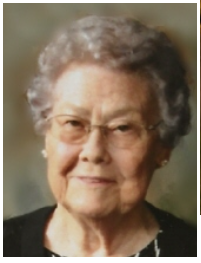 Vina Hackworth Carver departed this life to be with her Lord and Savior Jesus Christ on Sunday morning, October 31, 2021, at the Hospice Care Center in Maysville.
Vina was born August 13, 1936, in Lewis County, a daughter of the late Ruben and Lena Applegate Hackworth.
She was a graduate of Tollesboro High School and attended Morehead State University to pursue a degree in teaching. While there, she received a call to teach in a one room school house in Lewis County. She enjoyed her days there, teaching students ranging from first grade to high school seniors. It was there that she met Orville Carver, who had siblings in the school, and they married on March 14, 1958. He has said that she was the most beautiful person he had ever seen.
Vina loved teaching, and after her marriage she worked for local school systems as a substitute teacher, and over the years has met many of her former students whom she remembered fondly. She also later worked as a Customs Agent for the Parker Tobacco Company. She was also an active member of the Mason County Homemakers for many years, as a part of the Suburban Homemakers. She was named a Kentucky Colonel. Vina was a member of the Plumville Church of Christ.
Vina loved her family and was a wonderful wife and mother, who loved to cook for them and loved to find new recipes for them to enjoy. She loved to sew and garden and could seemingly transform a weed into a beautiful flower. She was an avid reader, and usually had two or three books that she was reading at the same time. She especially enjoyed reading about Kentucky history.
Family was most important to Vina, and she was generous with her time and talents, and her favorite times were visiting with her children and grandchildren. She was happiest if she was feeding everyone something that she had cooked for them, especially breakfast!
Vina is preceded in death by her beloved son, Keith, in 2008. She missed him so much, and loved to reminisce about him with friends and family, and saw him in his children and grandchildren.
In addition to Keith and her parents, Vina is preceded in death by her brother Raymond Hackworth, and most recently, by her youngest brother William Hackworth.
Vina leaves behind the love of her life, Orville Carver of 63 years; her son, Kevin (Sandy) Carver; her daughter-in-law, Suzy Carver (Keith); four grandchildren, Kyle (Sara) Carver, Kacey Carver, Jeris Carver, and Kortney (Caleb) Mills; five great-grandchildren, Luke, Macie and Cole Carver, Case Carver, and Lincoln Mills; and her sister, Darlene (John) Haggerty. She also leaves behind many nieces and nephews.
Services will be at Noon Thursday, November 4, 2021, at Tollesboro Funeral Home and Cremation Services, 11918, KY 57 at Tollesboro, with Kevin Watson, minister at the Plumville Church of Christ, officiating.
Visitation will begin at 10:30 a.m. with funeral following the same day at Noon. Burial will follow in Hillcrest Garden of Memories.
Pallbearers will be Kyle Carver, Caleb Mills, Eldon Mason, Paul Redmond, Harry Tully, and Mike Huff.
Honorary pallbearer is Kenny Sapp.
Condolences may be sent at www.globefamilyfc.com.