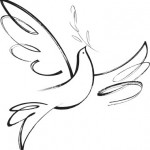 Vickie Sue Pollitt Moore, 74, of Vanceburg, passed away Wednesday evening, February 15, 2017, at her home.
She was born November 13, 1942, in Lewis County, a daughter of the late Wm and Grace Kennedy Pollitt.
Vickie attended Bivens Chapel Church and enjoyed gardening, writing poetry, and spending time with family and friends, especially her grandchildren.
Survivors include her husband of 52 years Leo Moore; one son and daughter-in-law, Steven Leo Moore and Abigail of Gilbert, Arizona; two daughters and one son-in-law, Faith Ruckel and Kenny of Vanceburg, and Stacey Rena Moore of Maysville; two brothers and sisters-in-law, David Pollitt and Gloria, and Adrian Pollitt and Carolyn, all of Vanceburg; one sister and brother-in-law, Mary Kamer and Homer of Garrison, Kentucky; six grandchildren; and 1 great-grandchild. She also leaves many other family members and friends who will sadly miss her.
In addition to her parents, she was preceded in death by a daughter, Kelly Ann Pollitt; two brothers, Russell Pollitt and Billy Pollitt; and two sisters; Margaret Zander and Annie Dunigan.
At the family's request, there will be no visitation or service.
Dickerson Funeral Home in Vanceburg is caring for all arrangements.
Condolences may be sent at www.globefc.com.