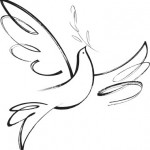 Vanzil Clinton Royster, 82, of Quincy, passed away Thursday, August 10, 2017, at Ohio State University Hospital in Columbus, Ohio.
He was born in Brushart, September 14, 1934, a son of the late Arthur Royster and Bertha Horsley Royster. He was a retired carman welder for CSX Railroad and was of the Christian faith.
Survivors include his wife, Helen Thurman Royster, whom he married December 3, 2010; four sons, Vanzil "Clinton" and Cindy  Royster of Manassas, Virginia, Arthur "Nick" and Ginger Royster, Mark and Kathy Royster, and Terry and Marcella Royster, all of South Shore; a stepson, Ronald W. Fraley of Quincy; two stepdaughters, Shirley Stewart of South Webster, Ohio, and Loma Watts of Cumming, Georgia; six grandchildren; and three great-grandchildren.
He was preceded in death by his first wife,  Mary C. Moore in 2004; a stepdaughter, Freda Terry; three brothers, Elvie Royster, Hobart Royster and Shirl Royster; and four sisters, Thelma Rhoden, Alma McKenzie, Matilda Martin and Shelby Pope.
Services will be at 1:00 p.m. Monday, August 14, 2017, at Roberson Funeral Home in South Shore with Gary Vaughn officiating. Burial will follow in Grizzle Cemetery at Garrison. Friends may call at the funeral home from 6:00 p.m. until 8:00 p.m. Sunday, August 13, and from noon until the funeral hour on Monday.
Online condolences may be sent at robersonfuneral.com.