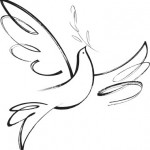 Timothy L. Pence of Tuscon, Arizona, passed away May 10, 2017, in New Mexico on his way back to Greenfield, Ohio.

Tim was born April 1, 1950, a son of the late Everett and Lucille Pence of Greenfield, Ohio, and brother of Jacqulan P. Alexander of Columbus, Ohio.
He is survived by loving friend, Darlene Scaff; a son, Tim (Kim) Pence of Washington Court House, Ohio; two daughters, Melissa (Rich) Martin of Milford, Ohio, and Kimberly (Derek) Noland of Blue Ash, Ohio; eight grandchildren; three nieces; two nephews; and a cousin, Julie Pence of Quincy.

In addition to his parents, Tim was predeceased by a brother, James Everett Ray Pence, in 1946.

Tim had been an employee of US Shoe in Greenfield, Ohio, Columbus, Ohio, Flemingsburg, Cincinnati, Ohio, and Harrison, Indiana.

Arrangements are incomplete.