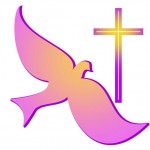 Thelma A. Gardner Sweet, 69, of Vanceburg, passed away Wednesday morning, August 22, 2018, at Meadowview Regional Medical Center in Maysville.
She was born July 27, 1949, in Lewis County, a daughter of the late Norman and Lillie Swim Thurman.
Thelma enjoyed camping, being outdoors and spending time with her family.
She is survived by her husband of 16 years, Charles Sweet; one daughter, Lisa Thurman of West Portsmouth, Ohio; one grandchild; and a brother, Larry Thurman of Vanceburg.
A memorial service will be held at the convenience of the family.
Dickerson Funeral Home in Vanceburg is caring for all arrangements.