Members of the Lewis County Board of Education have pushed back the start of the school year for students to August 23 citing delays in repairs and receipt of equipment for some facilities in the district.
Superintendent Jamie Weddington issued a letter to students, staff, and parents this morning:
"Dear LC Students, Staff, and Parents,
At the board meeting last night, the Lewis County Board of Education voted to move the first day of school for students from Wednesday, August 18th to Monday, August 23rd.   This change is necessary due to a variety of factors including:
• Delays in the repairs to the HVAC system at Garrison Elementary and Laurel Elementary
• Delays in the shipment of kitchen equipment for Lewis County High School Cafeteria
The first three days of our school calendar will be converted to staff work days. This change will not affect any other aspect of the calendar– breaks, holidays, and the last day of school will remain the same.
We look forward to seeing our students in person on August 23rd."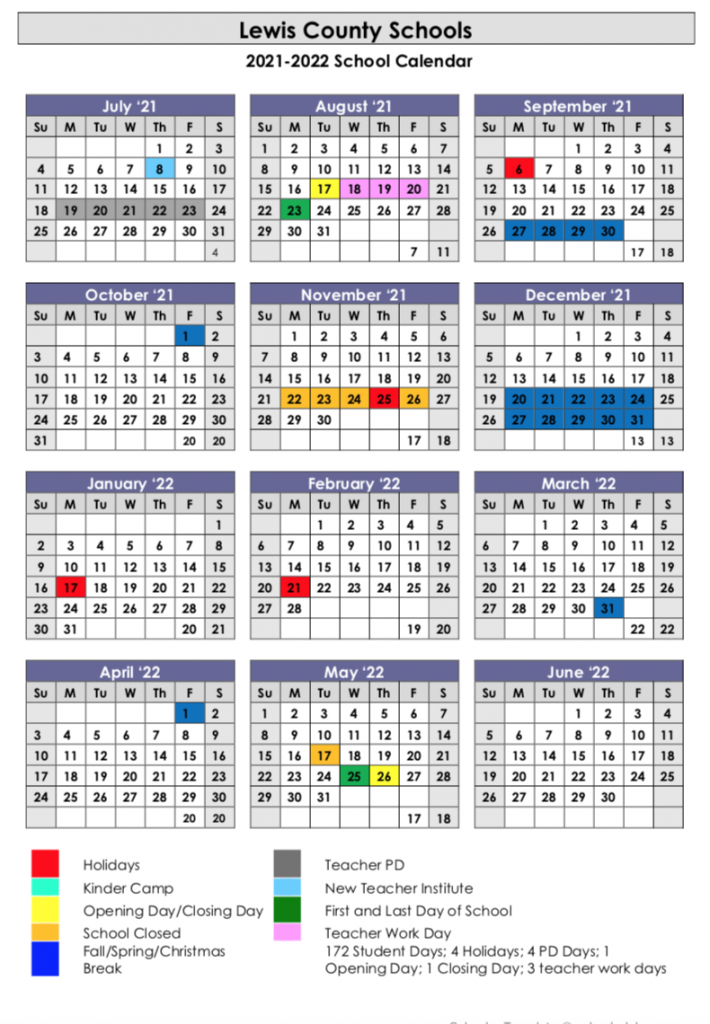 Click here for a printable PDF of the school calendar.