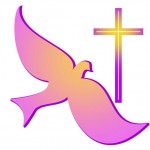 Russell Newsome, 86, died Saturday August 24, 2019 at Meadowview Regional Medical Center.
He was born in Greenup County December 26, 1932, to the late Dewey and Girlie Hall Newsome.
Mr. Newsome was a United States Army Veteran, a Kentucky Colonel, and a well known sales representative for numerous companies.  He was an avid UK Wildcat fan, had a passion for farming, and a personality that could light up a room.
He is survived by the love of his life, Millie Newsome, whom he married June 29, 1951, and his children Sharon (Wayne) Cooper of Dover, KY, Jeff (Connie) Newsome of Stanton, KY, Sandy (Greg) Ward of Lexington, KY and Sheila (Keith) Mineer of Maysville, KY.  He is also survived by his grandchildren Shelley (Ronnie) Quillen, Andy Cooper, Amanda Cooper and Tyler McDaniel; and his great-grandchildren Hannah Appelgate, Andrew Cooper and Sarah Quillen.
Mr. Newsome is also survived by his sister Phyllis O'Cull.  Along with his parents, he was preceded in death by his siblings Meredith Robinson, Frank Newsome, Nadean Walker and Floyd Newsome; and his mother-in-law and father-in-law, Roy and Sarah Adeline Hale.
Services will be at 2:00 p.m. Tuesday August 27, 2019, at Moore and Parker Funeral Home in Maysville, KY.
Burial will be at Hillcrest Garden of Memories.
Visitation will be 11:00am-2:00pm Tuesday at the funeral home.  Memorials are suggested to charity of choice.
Condolences may be sent to www.MooreAndParkerFH.com.