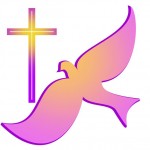 Ruby Kathleen Adams, 78, of Tollesboro, died Thursday, June 16, 2016, at St. Joseph Hospital in Lexington.
Ruby had worked at Wald Manufacturing and Frisch's Restaurant in Maysville, and Brown's Restaurant in Aberdeen, Ohio, where she was manager. She also once owned and operated her own restaurant in Tollesboro and had babysat for many children.
Ruby was born in Brown County, Ohio, on March 8, 1938, a daughter of the late William A. and Loretta Davis Jenkins.
Survivors include her husband, Ted Adams; one son, Stan Adams (Diana) of Tollesboro; two daughters, Teresa Howell (Chris) of Morehead and Trudy Doyle (Rodney) of Flemingsburg; three grandchildren, Chelsea Howell Havens (David), Stanley Bess and Wade Adams; two step grandchildren, Heather Doyle and Haley Doyle; one sister, Roselyn Polley of Tollesboro; and a host of other family members.
In addition to her parents, she was preceded in death by one sister, Ruth Jenkins; and four brothers, Marion Jenkins, Denver Jenkins, Donald Jenkins and Billy Jenkins.
Services will be held at 1:00 p.m. Wedhesday, June 22, 2016, at Barbour and Son Funeral Home in Tollesboro with Dr. Michael Rice officiating.
Visitation will be at the funeral home from 6:00 p.m. until 8:00 p.m. Tuesday, June 21, 2016.
Burial will be in Ebenezer Cemetery on Cabin Creek. Pallbearers will be Bob Jenkins, Rick Jenkins, George Lightner, Greg Polley, DJ Jenkins, Chris Jenkins, and Colton Truesdell. Honorary Pallbearers will be David Jenkins, Dean Jenkins, and Joey Jenkins.
Memorials are suggested to Hospice of Hope, 909 Kenton Station Drive, Maysville, KY 41056, or to the charity of one's choice.
Guestbook at barbourfh.com.