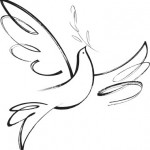 Ronald Lee Claxon, 54, of Garrison, passed away Tuesday, November 9, 2021, at Southern Ohio Medical Center in Portsmouth, Ohio.
Ronald was the eldest son of Stella (Kimbler) Claxon of Garrison and Larry Claxon of Greenup. He attended Garrison School and Lewis County High School. A UK basketball fan and rough around the edges, Ronald was a jack-of-all-trades. He loved to work in drywall finishing, make auto body repairs, and paint cars. He enjoyed fishing and playing cards with his friends. Ronald was married to his beloved wife, Sheila Clark Claxon, for 17 wonderful years. They raised one daughter, Veronica. He was an easygoing man who loved the company of friends and family.
Ronald was preceded in death by his wife Sheila Claxon, his father Larry Claxon, his mother Stella (Kimbler) Claxon, his stepson Duane Ray Irvin, and his nephew, Thomas Holland.
He is survived by his daughter, Veronica (Clark) Throckmorton; his stepdaughter, Shona (Josh) Clark; his sister, Maggie (Rodger) Taylor; his brother-in-law, Gary Taylor; his sister, Margaret (Chris) Newsom; his brother, Kenneth Eddington; his grandchildren, Kendra Throckmorton, Kenton Throckmorton, Hailey Throckmorton, Elijah Saylor, Kaleigh King, Jordyn Clark, Colt Clark, and Aiden Clark; his nephews, Michael Taylor, Dustin (Tanya) Taylor, Ryan (Katie) Taylor, and Shannon (Jane) Holland; and his nieces, Amber Robinette and Ashley Buckner.
Memorials are suggested to the charity of one's choice.