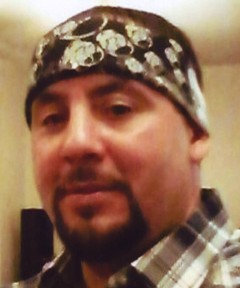 Robert Lee Lightner, 41, of Vanceburg, passed away Wednesday September 5, 2018, at Hardin Memorial Hospital in Elizabethtown.
Robert was born in Maysville, April 12, 1977, to Barbara Henderson Lightner of Vanceburg and the late Albert Lee Lightner.
Robert worked for the CTS Construction Co. out of Cincinnati, Ohio, and was currently employed with the Stanford Construction Co. in Louisville,.
He loved tinkering with cars and also did carpenter work. He dearly loved his children whom he talked about all the time.
Surviving beside his mother Barbara Ann Henderson Lightner of Vanceburg; two daughters, Alexis Lightner of Michigan and Aleia Collins of Lexington; two brothers, Albert Eugene Lightner of Greenup, and Billey Lightner (Tara Burriss) of Vanceburg; his companion, Michelle Fried of Louisville; nieces and nephews, Cristina Reana Lightner Rickett, Kristen Michelle Lightner, Clay Albert Lee Lightner, Alana Nicole Lightner, Shelby Salenna Lightner, Mya Elaine Burriss, Alli Adeen Roolynn Burriss, Billy Jo Lightner, Tyler Jayce Patton, and Jonathan Richardson; a great-niece, Bailey Nicole Lightner; and a great-nephew Brayden Dakota Stapleton.
In addition to his father, he was preceded in death his aunts, Mary Lightner and Dora Johnson; uncles, Ralph Henderson and Terry Lightner; and grandma, Hattie Lightner.
Services will be at 11:00 a.m. Saturday, September 8, 2018, at Gaydos Funeral Home, 159 Second Street in Vanceburg with Bro. Danny Cooley officiating. Burial will follow in Slate Point Cemetery.
Friends may call Saturday from 9:00 a.m. until the time of services at the funeral home.
Condolences may be sent at www.gaydosfh.com.