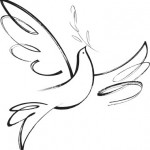 Robert V. Davis, 75, of Quincy, passed away December 24, 2020, at Bridgeport Nursing and Rehab in Portsmouth, Ohio.
He was born in Lewis County on December 8, 1945, a son of the late Henry and Anna Potter Davis.
Survivors include his wife, Debra Madden Davis; one son, Robert Davis Jr.; one brother, Sherman Davis; and one sister, Donna Davis.
In addition to his parents, he was preceded in death by several brothers and sisters.
No services are scheduled at this time.
Roberson Funeral Home in South Shore has been entrusted with the arrangements.
Online condolences may be left for the family at robersonfuneral.com.