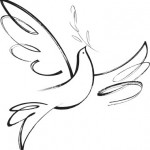 Robert Bruce Swim Jr., 78, of Vanceburg, passed away Tuesday, May 16, 2017, at St. Joseph Hospital in Lexington after an extended illness.
Robert was born in Lewis County June 6, 1938, to the late Robert Bruce Swim Sr. and Myrtle Welch.
Robert was a lifelong farmer. He loved working with wood and building things for his younger siblings. He attended Oak Ridge Baptist Church.
Survivors include a granddaughter, Crystal LaMar of Minneapolis, Minnesota; four sisters, Gladys (Jimmy) Riley and Hazel Wallingford, both of Vanceburg, Doris Thomas of Epworth, and Betty Crump of Maysville; and two brothers, Doug (Marilyn) Swim of Mt. Carmel, and Donnie (Jan) Swim of Sadieville.
In addition to his parents, he was predeceased by his wife, Betty Boone Swim, on July 6, 1998; a daughter, Vickie Lynn LaMar, in 2015; three sisters, Nancy Wilson, Debbie Swim, and Jessie Swim (in infancy); and two brothers, Glenn Swim and Alva Swim.
Services will be at 1:00 p.m. Friday, May 19, 2017, at Gaydos Funeral Home in Vanceburg with Pastor Arnold Howell officiating. Burial will follow in Oak Ridge Cemetery.
Visitation will be from 5:00 p.m. until 8:00 p.m. Thursday, May 18, 2017, and from 8:00 a.m. until the time of services Friday at Gaydos Funeral Home, 159 Second Street in Vanceburg.
Friends and family will serve as pallbearers.
Condolences may be sent at www.gaydosfh.com.