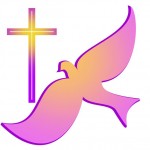 Ricky Dale Fetters, 59, went to be with his Heavenly Father on October 2, 2016.
He was a loving Husband and best friend to Jill Holt Fetters for 41 years. They were married at Tollesboro in June of 1975.
Ricky was born in Maysville on May 18, 1957, to the late Harold Fetters Sr. and Lillian Cogan Fetters. He had attended school in Maysville and Tollesboro.
In addition to his parents, he was preceded in death by a very special sister-in-law, Rhonda Holt; and a special nephew, Riley Howe Jr.
Survivors include a sister, Sue (Jim) McCann of Maysville; two brothers, Harold Fetters Jr. of Greenwood, South Carolina, and George (Carole) Ewell of Florence; and four special nieces and nephews, Henry, David, Diedra and Michele.
Ricky was supported and loved by his dearest brother and sister-in-law Everett and Fonda Corns.
Ricky enjoyed so many things in life, especially music with friends and family. He endured many days of adversity with dignity and grace. The days ahead will never be the same but we will all focus on how he lived as inspiration.
Services will be at 1:00 p.m. Wednesday, October 5, 2016, at Gaydos Funeral Home in Vanceburg with Bro. Phil Cropper officiating. Burial will follow in Hillcrest Garden of Memories in Mason County.
Friends may call Wednesday from 11:00 a.m. until the time of services at Gaydos Funeral Home, 159 Second Street in Vanceburg.
Condolences may be sent at www.gaydosfh.com.