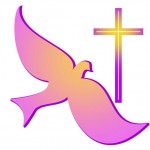 Regina Sue Bloomfield, 63, of Vanceburg, passed away Thursday, July 9, 2020, at the home of her niece following an extended illness. She was surrounded by her family.
Regina was born in Lewis County on April 8, 1957, a daughter of the late Eugene and Susie Blevins Cottingham.
Regina was a lifelong homemaker. She loved being on her iPad keeping up with all the social news on Facebook. She worried about her children's well-being and loved spending time with her family. Regina was of the Christian faith.
Left to cherish Regina's memories are two daughters, Florence Carroll and Teresea (Tommy) Richmond, both of Vanceburg; a niece, whom she thought of as a daughter, Goldie Carrington of Vanceburg; one son, Russell (Crystal) Cottingham of Vanceburg; one sister, Reva (Chad) Taylor of Vanceburg; one brother, Danny Johnson of Vanceburg; 12 grandchildren; and 14 great-grandchildren. Many other friends and family members also survive who will mourn her passing.
In addition to her parents, she was preceded in death by her husband, Charles C. Bloomfield in 2014; a son, Charles Collen Bloomfield Jr.; and a grandson, Hunter Isaiah Charles Bloomfield.
Services will be Sunday, July 12, 2020, at 11:00 a.m. at Gaydos Funeral Home with Bro. Tony Corns officiating. Burial will follow in Morgan Cemetery at Head of Grassy.
Visitation will be Sunday from 9:00 a.m. until the hour of services at Gaydos Funeral Home, 159 Second Street in Vanceburg.
Pallbearers will be Bryson Richmond, Ryan Taylor, Billy Cook, Phoenix Roe, Brayden Richmond, and Andy Miller.
Condolences may be sent to the family at www.gaydosfh.com.