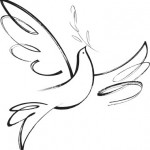 Raymond H. "Spanky" Richardson, 57, of Vanceburg, passed away at his home Wednesday, August 8, 2018.
Spanky, as he was known, was born in Tazewell County, Virginia, January 8, 1961, to the late Leck Graham and Beulah Irene Hess Richardson.
He loved being outdoors, working in his garden, and mowing the yard. He had worked for Superior Fibers for 15 years and was a carpenter.
Survivors include his wife of 19 years, Sharon Smith Richardson, whom he married in Vanceburg; a son, Spanky (Juanita) Richardson of Tollesboro; two daughters, Mandy Richardson and Betty Ann Richardson; two stepsons, Ronald (Kayce) Gleckler of Utica, Ohio, and Donald (Brenda) Gleckler of Mt. Vernon, Ohio; his stepfather, who raised him, Lewis Dye of Mansfield, Ohio; granddaughters, whom he raised, Brittany McDonald of Vanceburg, and Samantha Gleckler of Greenup; one sister, Vera Richardson of Ohio; four grandchildren; two great-grandchildren; and several nieces and nephews.
A memorial service will be held at the convenience of the family.
Gaydos Funeral Home in Vanceburg is in charge of arrangements.
Condolences may be sent to the at www.gaydosfh.com.