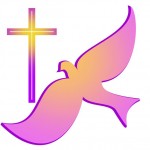 Randy Keith Curtis II, 24, of Vanceburg, passed away Thursday, June 30, 2022, at his home.
He was born at Rowan County on August 9, 1997, a son of Randy Keith Curtis of Goddard and Sammie Gibson of Vanceburg.
In addition to his parents, survivors include two brothers, Cody Gibson and Patrick Matthews of Vanceburg; a half-brother, Joey Curtis of Jackson, Missouri; and a half-sister, Trisha Curtis of Jackson, Missouri.
Randy was preceded in death by a brother, Joshua Curtis.
A memorial service will be at a later date.
Dickerson Funeral Home in Vanceburg is caring for arrangements.
Condolences may be sent to the family at www.globefc.com.