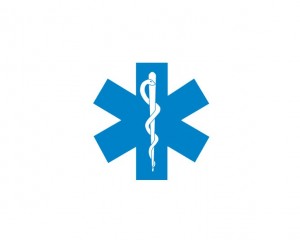 Lewis County's ambulance service provider will be awarding scholarships to Shawnee State University's EMT Program in an effort to increase the number of emergency medical technicians in the area.
Portsmouth Emergency Ambulance Service will be awarding 24 scholarships to attend SSU's EMT Program beginning in January.
Rachael Estep, an administrator with Portsmouth Ambulance, said the total amount of scholarships being awarded is estimated at about $20,000.
"In the EMS field there is always an additional need for staffing," Estep said.
"We look forward to helping the citizens in the community create careers for themselves and better serve the community as well," she added.
Estep said Portsmouth Ambulance recently awarded seven scholarships of $700 each plus books for individuals going into the EMT Program at SSU. The scholarships are available to residents of Ohio and Kentucky.
The ambulance service also awarded three interest-free loans for current Portsmouth Ambulance employees willing to take the course to advance their careers.
"This is the first year we've done this," Estep said."It is definitely something we want to continue."
Michael Adkins, an owner of Portsmouth Ambulance, is a graduate of the first paramedic course to be offered at SSU. Estep, an RN, is also an SSU graduate.
She explained the university has a high pass rate on national certification testing and said EMTs are currently in high demand nearly everywhere.
"When you complete the training and receive the certification, you're pretty much guaranteed a job," she said.
Anyone who may be interested in the scholarship may find information online at www.portsmouthambulance.org (click on the scholarship link) or by visiting their Facebook Page.
Applicants will be required to write a short essay and attach a copy of their high school transcript. The deadline to submit all scholarship applications is December 29.
For more information about the EMS courses at SSU, contact Bill Turner at 740-351-3463. Estep may be reached by calling 740-353-3122.