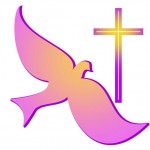 Pearline Chinn Smith, 54, of Grayson, passed away Friday, August 2, 2019, at King's Daughters Medical Center in Ashland.
She was born August 20, 1964, in Mason County, a daughter of the late William and Elvira Carpenter Chinn.
Pearline enjoyed playing games, especially Bingo, and spending time with her family.
Pearline is survived by one son, Derrick Biars of Grayson; one brother, Herbert Chinn of Maysville, Georgia; five sisters, Judy Sparks of Lorain, Ohio, Prisilla Thomas of Rectorville, Charlene Chinn of Copperhill, Tennessee, Donna Robertsoin of Dahlonega, Georgia, and Kelly Robertsoin of Copperhill, Tennessee; and her companion of 21 years, Greg Biars. She also leaves many other family members and friends who will sadly miss her.
In addition to her parents, she was preceded in death by two brothers, William Nathan Chinn and Johnny Wayne Chinn; and a sister, Delena O'Laughlin.
Burial will be in the family cemetery on Rock Run at the convenience of the family.
Dickerson Funeral Home in Vanceburg is caring for all arrangements.