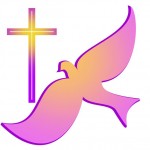 Paul Estel Hartley, 92, of Vanceburg, passed away Thursday, April 28, 2016, at the Care Center at Kenton Pointe in Maysville.
Mr. Hartley was born June 27, 1923, on Cabin Creek to the late Thomas Jefferson and Ottie McDonald Hartley.
He was a farmer and a veteran, having honorably served his country in the US Navy during World War II. He was stationed aboard the USS Arthur M. Huddell in the Asiatic.
Survivors include his children, Michael (Kay) Hartley of Maysville and Marsha Hartley of Vanceburg; two grandchildren, Jamie (Katrina) Hartley and Mary Anne (Wade) Ramsey; two great-grandchildren, Wyatt Hartley and Sawyer Ramsey; a brother, John Hartley of Cincinnati; and a half-sister, Evelyn Curtis of Maysville.
In addition to his parents, he was preceded in death by his wife, Anna Rose Hughes Hartley; his stepmother, Lola Emmons Hartley; sisters, Frances Trumbo, Lorene Rose and Opal Tully; and a brother, Charles Tommy Hartley.
Services will be held at 1:00 p.m., Monday May 2, 2016, at Brell and Son Funeral Home in Maysville with Pastor Jamie Mitchell officiating. Burial will follow in Ebenezer Cemetery. Pallbearers will be Kelly Denton, Harry Lee Tully, Jamie Hartley, Melvin L. Hughes, II, Wayne Howe, and Dale Osborne.
Visitation will be from 5:00 p.m. until 7:00 p.m. Sunday and one hour prior to the service on Monday at the funeral home.
Memorials may be made to Cottageville Mission Church, 203 Cottageville Church Road, Vanceburg, KY  41179 or Hospice of Hope in Maysville.