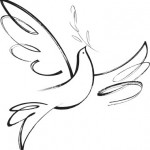 Odust E. Kamer age 87 of Columbus, Ohio, passed away May 13, 2022. He was born August 15, 1934 in Garrison, Kentucky to his parents the late Estin and Grethel Kamer.
He retired after 38 years with Timken Roller Bearing. Odust had a passion about music and he played the guitar and mandolin enjoying the time with those he played. He also had a great love for his Lord and Saviour, longtime member of the Faith Tabernacle Full Gospel Church.
Preceded in death by his first wife, Jewel Fay Daniels; son in law, Larry Dean Scott; brother, Kenneth Kamer (Doris), sisters, Marie Kamer Dummitt (Mark), Evelyn Kamer Cooper (Junior), Doris Kamer Downing, Geraldine Kamer McCleese (Gene) .
Survived by his loving wife of 55 years, Fredia Corns Kamer.; sons, Rick (Debbie) Kamer, David (Leanne) Kamer, Steven Kamer and William Kamer; daughter, Tammy Scott and step daughter, Tauwanta Corns; grandchildren, Nathaniel Kamer, Emily Kamer, Jewel Schirtzinger and Holly Wurdack, and Rick Jason; 9 great grandchildren, and one great great grandchild; brothers, Sherman (Monda) Kamer, David (Tammy) Kamer. many nieces, nephews, other family and church family and dear friends.
Friends may call at the O. R. WOODYARD CO. Funeral Home, 1346 S. HIGH ST, COLUMBUS, OH Wednesday May 18, 2022 from 11 A.M. until time of the funeral service at 1 P.M. Interment Fernwood Cemetery.