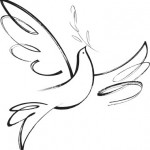 Naomi Jordan Littleton, 95, of Grahn Road at Olive Hill, passed away Friday evening, November 13, 2020, at Kingsbrook Life Care Center in Ashland.
She was born June 1, 1925, at Vanceburg, a daughter of the late William W. and Julia Edington Jordan.
Naomi was a member of Bald Point Church of Christ and enjoyed gardening and spending time with her family.
Naomi is survived by two sons, William J. Jessie of Ashland, and James A. Reed (Christy) of Warrior, Alabama; one daughter, Julia Gilliam (Robert) of Vanceburg; three grandchildren, David Gilliam, Michelle Penrod (Luke) and Jack Reed (Jennifer); five great-grandchildren, Elizabeth Penrod, Emily Penrod, Holly Gilliam, Jacob Reed and Jordan Reed; one brother, John Jordan (Joann) of Vanceburg; four sisters, Lula Butler and Verdis Enix both of Vanceburg, Olive Winters of Warrior, Alabama, and Nellie Robertson of New Hampshire; and a special friend, Paulette Campbell of Grayson. She also leaves many other family members and friends who will sadly mourn her passing.
In addition to her parents, she was preceded in death by one brother, Luther Jordan and six sisters, Verna Smith, Cofene Keller, Loretta Jordan, Isabella Henderson, Freda Carroll, and Goldie Jordan.
A graveside service will be at Noon Wednesday, November 18, 2020, in Jordan Cemetery in Lewis County with Bro. John Bradley officiating.
Friends may visit from 6:00 p.m. to 8:00 p.m. Tuesday, November 17, 2020 at Globe Funeral Chapel at Olive Hill.
Family and friends will serve as pallbearers.
Due to COVID-19 regulations, we ask that you wear a mask and practice social distancing.