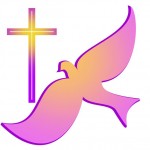 Melanie Ann Conley, 55, of Ashland, went to be with her Lord Monday, February 29, 2016, at Cabell Huntington Hospital.
Mrs. Conley was born May 17, 1960, to Shirley Stephens Maggard of Worthington and the late Clyde "Sonny" Stephens.
Melanie was a member of the Bridges Christian Church at Russell. She was a retired science teacher of 32 years at Ironton Middle School and spent several years as the Ironton High School varsity cheerleading and girls track coach. She was a huge sports fan and enjoyed watching her kids compete. She loved to be outdoors hiking, exploring and teaching the wonders of God's creation, and sun tanning on the beach. Melanie got a thrill out of being in nature with her children and growing monarch butterflies among many other activities. She found joy and excitement in anything involving her family.
Left to cherish her memory, in addition to her mother, are her husband of 27 years, Judge Bob Conley of Ashland; a son Brian Conley of Ashland; a daughter Katie Conley of Ashland; a brother Michael Stephens of Jupiter, Forida; a loyal companion, a labradoodle, Bo; and a host of other family and friends.
Services were Friday, March 4, 2016, at Bridges Christian Church with Pastor Mark McKinney officiating. Burial was in Bellefonte Memorial Gardens. Carman Funeral Home at Flatwoods was in charge of arrangements.
Condolences may be sent at www.carmanfuneral.com.