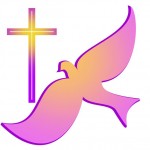 Mary Lou Kennedy, 71, of Vanceburg, formerly of Garrison, went home to be with the Lord on Wednesday, June 1, 2022.
She was born on June 5, 1950, a daughter of the late Earl Wayne Kennedy and Gladys Irene Carver Bentley Kennedy. She attended grade and high schools in Lewis County and attained her BA in 1973 and her MA in 1980 from Morehead State University. She was an educator and librarian until the end of her career.
Mary Lou was a prayer warrior and member of the First Christian Church of Garrison. She was a lover of God, her beloved son Jamie, family, her church, nature, and simple pleasures. The greatest success in her life was her beloved son Jamie Alan Kennedy who was a man among men.
She was lovingly referred to as Lou, Lou Lou, and Lousie by everyone who loved her.
Mary Lou is survived by one brother, Phillip Larry (Linda) Kennedy of Vanceburg; two sisters, Judy (Tom) Christian of Columbus, Ohio, and Polly Kennedy of Cincinnati, Ohio; and a sister-in-law Sybil Bentley Hall of South Shore. A host of nieces, nephews, great- and great-great-nieces and nephews, and cousins also survive who will mourn her passing.
In addition to her parents, she was preceded in death by her precious, beloved son, Jamie Alan Kennedy, who died August 25, 2021; five brothers Jack Bentley, Fred Bentley, Beecher Bentley, Gene Kennedy, and Glen Kennedy; three sisters, Marilyn Reedy, Hazel Overstreet, and Eldene Spriggs; and many nephews and nieces.
Mary Lou wanted everyone to know that all you need to do is, "Look up to see all the expected hope and promise of Heaven with God, his Saints, Jamie and me, for we shall be waiting . . . I love you all!"
Services will be at 11:00 a.m. Monday, June 6, 2022, at Garrison First Christian Church, 9015 East KY 8 at Garrison, with Bro. Joe LeMaster and Bro. Danny Bentley officiating. Burial will follow in Sunset Cemetery at Quincy.
Friends may visit after 10:00 a.m. Monday, June 6, 2022, at the church.
In lieu of flowers, memorial donations are suggested to the Greenup County Musketeers through the Jamie A. Kennedy (Coach K) Scholarship Fund.
Globe Family Funeral Chapel at Garrison is caring for arrangements.
Condolences may be sent at www.globefamilyfc.com.