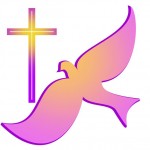 Marvin E. Griffitt, 66, of Tollesboro, passed away unexpectedly Sunday, March 20, 2022, at his home.
Marvin was born in Lewis County on April 10, 1955, a son of the late Louis and Zelma Toller Griffitt. He was a carpenter by trade, and loved to go fishing and watch good westerns on TV. He enjoyed spending time with his family, especially his grandchildren.
Left behind to cherish his memories are his wife of 30 years, Jacqulin Griffitt, whom he married on January 9, 1992; three daughters, Shawna (Aaron) Farley and Mary Griffitt of Vanceburg, and Shanalee (Chris Branham) Applegate of Morehead; one son, Emil Bloomfield of Perth, Australia; four sisters, Helen Whisman, Lilly Whisman, Ruth McDaniel, and Lucille Butler; two brothers, Chester Griffitt and Lester Griffitt; 18 grandchildren; and 19 great-grandchildren. Many other family members and friends also survive who will mourn his passing.
In addition to his parents, he was preceded in death by a son, Bradley Griffitt; two brothers, Maurice Griffitt and Lewis Griffitt; and a grandson, Gage Carpenter.
At the family's request, there will be no service for Mr. Griffitt.
Condolences may be sent to the family at www.gaydosfh.com.
Gaydos Funeral Home in Vanceburg is caring for all arrangements.