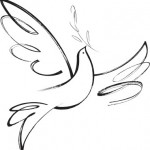 Marie Ann Sander, 78, of Cincinnati, Ohio, formerly of Lewis County, passed away Sunday, April 18, 2021, at the home of her daughter after an extended illness. She was surrounded by her loving family.
Marie was born in Cincinnati, Ohio, August 24, 1942, a daughter of the late Leslie and Lucille Parker Dills. She was a homemaker and loved animals and being outdoors. Marie loved spending time with her children and adored her grandchildren. She was of the Christian faith.
Left to cherish Marie's memories are two daughters, Lisa Tucker of Middletown, Ohio, and Lorrie Huey of Mt. Healthy, Ohio; six sons, John C. (Annette) Sander of Hamilton, Ohio, Mitchell A. (Michelle) Sander of West Harrison, Indiana, David (Paula) Sander of Aurora, Indiana, Steven Matthew (Brenda) Sander of North Bend, Ohio, Brandon (Paige) Sander of Williamstown, and Jacob Sander of Vanceburg; one sister, Shirley (Paul) Heitz of Hamilton, Ohio; 14 grandchildren; and four great-grandchildren.
In addition to her parents, she was preceded in death by her husband, John A. Sander on March 30, 2018, and one sister, Doris Calvin.
A graveside service will be at 1:00 p.m. Thursday, April 22, 2021, in Sander Family Cemetery at Vanceburg with Paige Sander officiating.
Due to the CDC COVID-19 regulations, we ask that you wear a mask and practice social distancing.
Gaydos Funeral Home in Vanceburg is caring for all arrangements.
Condolences may be sent to the family at www.gaydosfh.com.