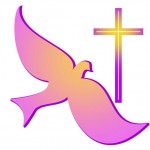 Marcella Irene Applegate, 90, of Tollesboro, died August 28, 2018 at St. Elizabeth Hospital in Ft. Thomas.
She was the widow of Orville B. Applegate who died in 1996. She was born in Lewis County on November 11, 1927, a daughter of the late Oza Moore and Ione Rice Moore Litteral. She was a retired school bus driver with the Lewis County School System and a farmer.
Survivors include her daughter, Darlene Highfield of Flemingsburg, her son, Tommy Applegate (Cathy) of Tollesboro and her granddaughter that she raised, Tammy Applegate (Derek Perkins) of Tollesboro; Seven other grandchildren, Tanner Applegate of Tollesboro, Alicia Jackson (Terrance) of Mayslick, Ashley Warder (Tim) of Flemingsburg, Jarrod Highfield (Gina) of Virginia Beach, VA, Robbie Thoroughman and Rocky Thoroughman both of Tollesboro and Joey Thoroughman (Mindy) of Brooksville; twenty great grandchildren, Kolton McNutt, Kason Perkins, Kionna Freeman, Kirstin Taggert, Shayla Conley, Alondra Jackson, Krishani Jackson, Ameerah Jackson, Joslyn Highfield, Jaden Highfield, McKenzie Thoroughman, Tristan Thoroughman, Dakota Thoroughman, Nicholas Thoroughman, Jamison Thoroughman, Preston Dugan, Chelsea Dugan, TJ Warder, Nathan Warder and Keshia Sapp.
Besides her husband and her parents, she was preceded in death by her sister, Mary Fetters, stepsisters, Irene George and Helen Ruggles and her stepbrother, Bill Litteral.
Services will be at Knox and Brothers Funeral Home at 1:00 p.m. Saturday, September 1, 2018, with visitation on Saturday from 11:00 a.m. until the hour of the service. Burial will be in the Hillcrest Garden of Memories.
Pallbearers will be Jarrod Highfield, Tanner Applegate, Robbie Thoroughman, Rocky Thoroughman, Joey Thoroughman, terrance Jackson, Tim Warder and Derek Perkins.
Memorials may be made to the Cancer Care Club, 353 East Water Street, Flemingsburg, KY 41041.
Condolences at knoxbrothersfuneralhome.com.