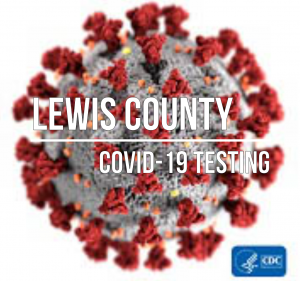 The Lewis County Health Department will begin limited COVID-19 testing by appointment on Tuesday, May 19.
Health Director Anita Bertram said this expanded testing is by appointment only and will be between 4:00 p.m. and 5:00 p.m. at the Health Department.
You must call the health department to make an appointment.
Those wishing to be tested must remain in their vehicle when they arrive at the health department. The test will be performed by health department personnel at the person's vehicle.
Expanded drive-through COVID-19 testing will continue on Tuesday mornings to include all adults.
The next drive-through testing will be Tuesday at the Vanceburg Fire Station/Community Center on Clarksburg Road next to the Head Start facility. Any adult age 18 and over may be tested.
Workers will conduct the free testing Tuesday from 8:00 a.m. until Noon.
Bertram said there are no other criteria for being tested.
Those wishing to be tested must remain in their vehicle at all times and will be passing through the fire station bays where the workers will be conducting the tests.
Call the Lewis County Health Department for more information at 796-2632.