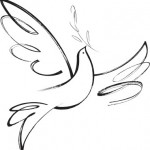 Lillian Irene Nolen Hamlin, 72, of King, North Carolina, formerly of Vanceburg, passed away Friday, April 16, 2021, surrounded by her loving family.
She was born June 4, 1948, in Lewis County, a daughter of the late Amos and Lillie Smith Nolen.
Lillian Irene retired from Kaba-Ilco-Unican in Winston-Salem, North Carolina, and was an avid gardener, enjoyed puzzles of all kinds, appreciated a good NASCAR race and most of all, adored spending time with her family.
Lillian Irene is survived by her husband of 51 years, Roger D. Hamlin; two children, Kenneth (Marci) Hamlin of Lexington, North Carolina and Beverly (Raoul) Whitt of Tobaccoville, North Carolina; two grandchildren, Kennedy and Eli Hamlin; one brother, Amos (Tammy) Nolen of Vanceburg; three sisters, Martha Stevenson of Vanceburg, Louella Bloomfield of Urbana, Ohio, and Margie Friddle of Columbus, Ohio; and many nieces, nephews, other family members, and dear friends who will mourn her passing.
In addition to her parents, she was preceded in death by 10 sisters, Ines Nolen, Helen Nolen, Olie Nolen, Audrey Aills, Ruby Campbell, Glades Dyer, Faye Sartin, Mildred Bishop, Jesse Brown, and Dorothy Burton.
A graveside service will be at Noon Wednesday, April 21, 2021, in Nolen Family Cemetery at Laurel with Pastor Jacob Sartin officiating.
Friends may visit from 11:30 a.m. until Noon Wednesday, April 21, 2021, in Nolen Family Cemetery.
In lieu of flowers, memorials are suggested to the American Cancer Society.
Globe Family Funeral Chapel at Camp Dix is caring for all arrangements.
Due to COVID-19 regulations, we ask that everyone wear a mask and practice social distancing.