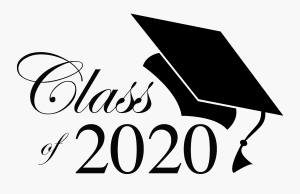 Lewis County High School Principal Jack Lykins has released a calendar of events for graduation activities for the LCHS Class of 2020.
"We are doing the events students asked for," Lykins said. He added any restrictions are a result of policies in place by the state or at the direction of the Lewis County Health Department.
"We are doing what very few, if any, other schools have done in providing an opportunity for the class to graduate together," he said.
Lykins said the number of guests is limited by restrictions of social distancing and keeping the total number of participants within required guidelines.
"I've had people ask me, 'Why only two guests for each graduate?' We are only following the guidelines placed on us," Lykins said.
"We ask the members of our community to support these young men and women for their graduation by following these guidelines," he said.
"Two tickets per graduate; social distancing – please find a seat with the person you came with and do not get up; and masks are required at the graduation ceremonies," Lykins added.
• June 18 – Private graduation ceremonies.
• June 19 – Senior Awards – The ceremony will start at 8:20 p.m. and will be held at Lewis County Football Field. Social distancing rules apply. Those in attendance will be required to wear a mask. Each student may have two guests in attendance due to restrictions. Those two guests must arrive in the same vehicle as the graduate.
• June 22 – Senior Lunch will begin at noon. Seniors participating in the Senior Lunch will need to park in the parking lot by the English doors. ONLY seniors will be permitted to the lunch. Seniors MUST stay in their vehicles.
• June 23 – Spring Sports Senior Night LCHS.
• June 24 – Seniors return to Elementary School.
8:00 a.m. – Students will line up at high school. The faculty listed below will be leading the students to their schools in this order :
Laurel: Matt Voiles
Tollesboro: Jack Lykins
Garrison: Lori O'Keefe
Central: Kevin Lewis
There will be cones in the high school parking lot for leaders to line up behind. Students participating will line up in their vehicle behind their leaders. Limit of one Graduate per vehicle. You may have your car decorated appropriately, if you chose.
8:30 a.m. Students will be sent off from the faculty at LCHS and will begin route to LCMS. Mr. Voiles will lead the students to middle school through the gravel lot. He will then enter the bus lane.
– After leaving the middle school, all students will begin their route to the elementary schools. Please contact the person leading the students to your elementary school and make arrangements as to where you would like.
• June 25 – Graduation – Students participating in graduation need to report to the LCHS football field at 7:45 p.m. Please remain in your cars until directed to leave them. Each student may have two guests. Those guests MUST have their bands on or they will NOT be admitted. There will be no exceptions.
Names of the graduates will be on sticks and placed in alphabetical order. That's where they park in the field beside the football field and then the graduates exit their vehicles when instructed to do so and find their seats.
Social distancing applies for all events. Masks must be worn at awards, graduation.
• June 26 – Alternate graduation date, if necessary.
• June 27 – Senior Parade.
9:00 a.m. – Seniors meet at Central Elementary for lineup.
9:30 a.m. – Parade begins and will follow traditional route through Vanceburg.
* Seniors may pick up their wristbands for graduation on Wednesday (June 24) at the high school between 8:00 a.m. and 3:00 p.m. Each senior will get two wristbands for their guests. Everyone attending graduation must have a wristband on or they will not be admitted, no exceptions.
*Awards Night and Graduation will be streamed on The Lewis County Herald Facebook Page.