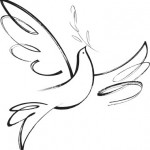 Laura Mae Hartley Witherspoon Strausbaugh, 78, of Columbus, Ohio, formerly of Garrison, passed away Friday morning, June 23, 2017, at Mt. Carmel West in Columbus.
She was born July 22, 1938, in Carter City, a daughter of the late Roy and Julia Bloomfield Hartley.
Laura was a member of Happy Home Church and enjoyed playing piano and spending time with her family and friends, especially her grandchildren.
Laura is survived by a son and daughter-in-law, Jeff and Tina Moore of Ashville, Ohio; three daughters and one son-in-law, Betty Potts and Dave of Grove City, Ohio, Tammy Witherspoon and Trena Reese of Columbus, Ohio; seven grandchildren; nine great-grandchildren; two brothers, Thurman Hartley of Argillite, and Marvin Hartley of Lucasville, Ohio; and two sisters, Ethel Collins and Lena Kamer, both of Garrison. She also leaves many other family members and friends who will sadly miss her.
In addition to her parents, she was preceded in death by her husband of 13 years, Neal Strausbaugh; two children, Martha Kay Moore and Charles Bradley Moore; and three brothers, Elza Hartley, Vernon Hartley, and Don Hartley.
Services will be at 11:00 a.m. Friday, June 30, 2017, at Globe Family Funeral Chapel in Garrison, with Bro. Clarence Hall officiating. Burial will follow in Laurel Point Cemetery.
Friends may visit from 6:00 p.m. until 8:00 p.m. Thursday, June 29, 2017, and after 9:00 a.m. Friday at Globe Family Funeral Chapel, 103 Dudley Avenue in Garrison.
Pallbearers will be Steve Potts, David Potts, Shawn Moore, Jeff Moore, Scott Moore, Johnny Collins, and Anthony Hartley.
Condolences may be sent at www.globefc.com.